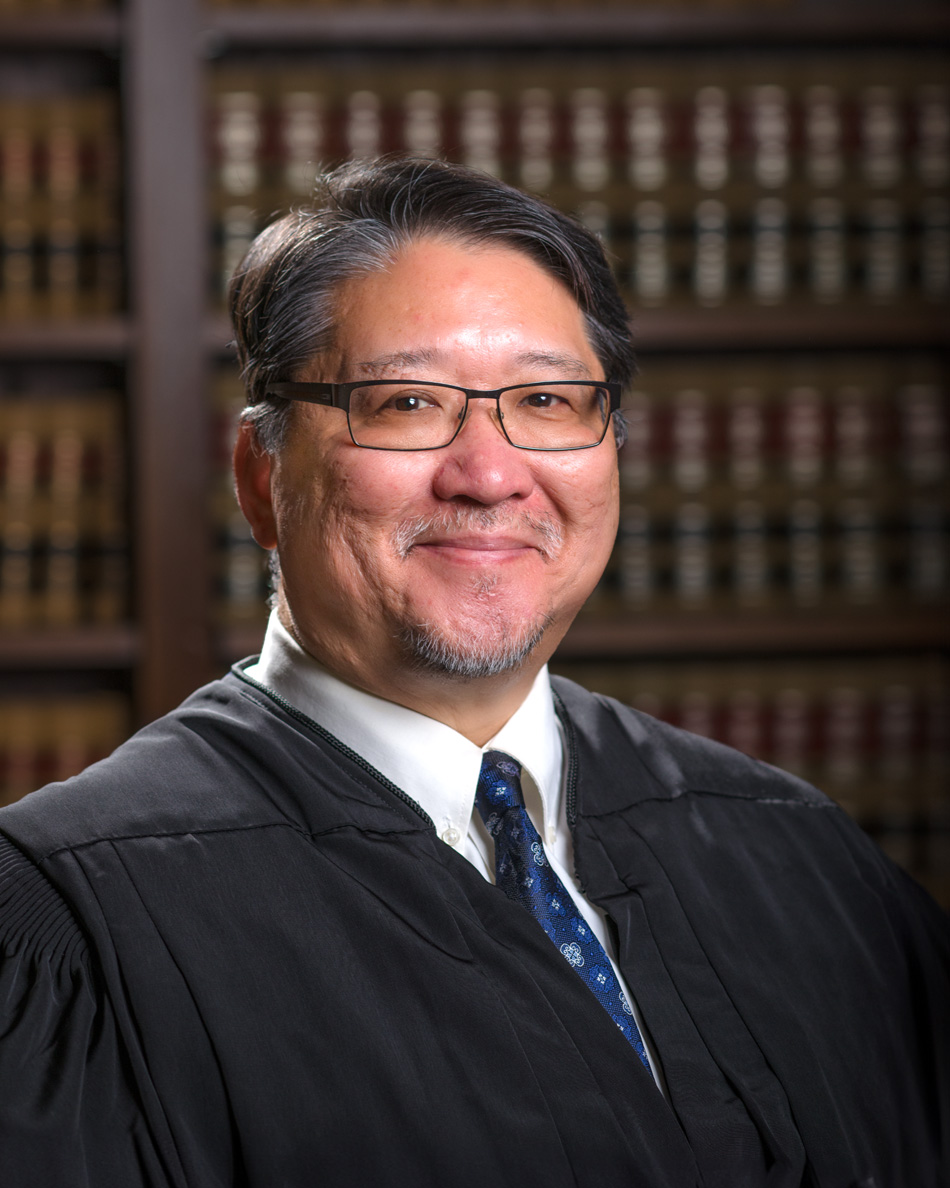 View Judge Kang's Schedule of Upcoming Proceedings…
View Scheduling Notes
Magistrate Judge Kang's Weekly Court Calendar Schedule

| | | |
| --- | --- | --- |
| Criminal Motions Hearings | Thursdays | 1:00 p.m. |
| Civil Motions Hearings | Fridays | 1:00 p.m. |
| Civil Case-Management Conferences | Thursdays | 10:30 a.m. |
| Pretrial Conferences | Thursdays | 10:30 a.m. |
| Trials | Monday – Thursday | |
Chambers Copy Requirements
Pursuant to General Order 78, no paper or hard courtesy copies will be accepted by Judge Kang pending further Order of the Court.  If Judge Kang requests chambers copies in a particular case, courtesy copies of as-filed documents should be emailed to PHKpo@cand.uscourts.gov.  In addition, any proposed stipulation or proposed Order in a case subject to electronic filing shall be sent in Word format by email to PHKpo@cand.uscourts.gov.  
For motions to seal under Local Rule 79-5, the party seeking to seal a document for filing shall also submit by email to PHKpo@cand.uscorts.gov a complete unredacted chambers copy of any brief or supporting papers lodged under seal with all confidential material highlighted or otherwise clearly indicating which portions the parties seek to seal.  Parties shall not submit redacted versions of the documents that the parties seek to seal as chambers copies.  This email address is to be used only for these purposes, unless otherwise directed by the Court.
Delivery Address
United States District Court
Office of the Clerk
450 Golden Gate Ave, 16th Floor
San Francisco, CA 94102
About Magistrate Judge Peter H. Kang
United States Magistrate Judge Peter H. Kang was selected to join the Court in December 2022 following a career of over thirty-two years of practice as a trial attorney and litigator in complex civil cases in California and courts nationwide.  Over the course of his career, he entered appearances in well over 100 complex civil cases in federal courts and the U.S. ITC, and he served as trial counsel in 17 bench and jury trials (of these, he served as lead trial counsel in 8 trials to verdict).
Prior to taking the bench, Judge Kang was a Partner in the Silicon Valley office of an AmLaw 100 law firm, where he served as senior trial counsel and head of the Firm's First Generation Professionals group.  Judge Kang started his career in private practice at an IP boutique in San Jose, CA, eventually serving as Managing Partner of that firm's San Francisco office.  Following that position, he was a Partner at an AmLaw 15 international law firm's San Francisco office and later became one the founding partners of that firm's Palo Alto office.  While in private practice, Judge Kang litigated complex civil cases, primarily in federal courts nationwide, the U.S. ITC, and the PTAB, including patent, IP, antitrust, contract, product defect, unfair business practices/unfair competition, employment, and false advertising cases.  Immediately after graduating from law school, he served as Law Clerk for United States District Judge Ernest C. Torres of the U.S. District Court for the District of Rhode Island.
While in private practice, Judge Kang was a member of the Panel of Arbitrators of the American Arbitration Association.  He served as Settlement Conference Officer for the San Francisco Superior Court in over a dozen cases. He presided as Judge pro tempore and as Court-appointed Arbitrator in Santa Clara County Superior Court, including a case in which the parties adopted his arbitrator's decision as a judgment of the court.  He also served as a Court-appointed Mediator in patent lawsuits.  He has served as an Early Settlement Conference Neutral for Santa Clara County Superior Court in over 15 cases.  His work as a mediator and neutral covered a wide range of cases, including breach of contract, real estate, construction, personal property, trade secret, commercial paper, financing/banking, and personal injury cases.  
Judge Kang served as pro bono counsel in civil rights litigation, immigration/asylum matters, and other cases including veterans benefits, record expungement under "clean slate" laws, and EMTALA claims against a hospital.  He was a nominee for the State Bar of California's Pro Bono Award.  He won the Sixth Annual Computer/Law Writing Competition, and he authored a #1 ranked treatise (Amazon Foreign & International Law category) on litigation in the U.S. International Trade Commission.  Among other recognitions, he has been recognized by the Legal 500 and Who's Who Legal, and he was ranked by Chambers since 2014, including multiple Band 1 rankings.  He was a Senior Fellow of Litigation Counsel of America, and he received the Asian-American Bar Association's Commitment to Diversity Award.  He served as President of the International Association of Korean Lawyers and on the Board of the Asia-Pacific American Bar Association of Silicon Valley.  Judge Kang has spoken on litigation and trials, intellectual property (particularly patent law), technology, licensing/transactions, pro bono, and diversity issues at international conferences and at Stanford Law School, Berkeley School of Law, Columbia Law School, and Harvard Business School.  His publications have been cited in a federal court opinion, in scholarly journals, and in law school curricula.
 Judge Kang received his B.S. in Industrial Engineering (1987) and his B.A. in Classics (1986) from Stanford University, where he received both the Fairclough Award and the Senior Prize.  His undergraduate education includes coursework at Stanford Law School, Brown University, and the University of London's Institut Brittanique in Paris (Certificate of Merit 1985).  He graduated from Georgetown University Law Center, cum laude, in 1990 where he served as Law Fellow as well as Head Coach of the Wagner Moot Court Team (which he led to the national quarterfinals).  He is a member of the California bar and is registered to practice before the U.S. Patent & Trademark Office.